Anerlisa Muigai Throws Shades At BenPol Again
Anerlisa Muigai has asked her ex-husband Ben Pol to move on and stop talking about her two years after filing for divorce.
Through her Instagram stories, Anerlisa, who previously asked her fans if she should open up about her past relationship on a poll, opted to remain silent, saying it was not worth her time and that she was 'better than that.'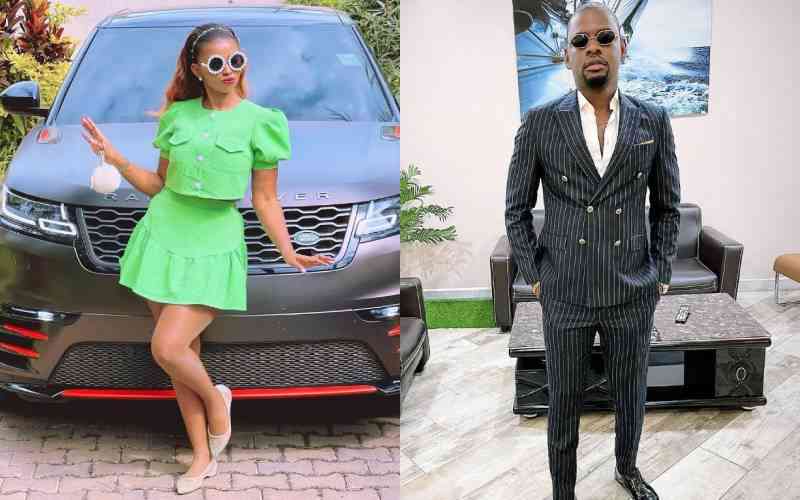 image source:standardmedia
"After a long calculated thought, I decided not to talk about my past relationship because I realised it's really not worth my time, " wrote Anerlisa.
However, the businesswoman warned Ben Pol against talking about her, saying, "I am not your wife and clearly not your friend."
Anerlisa further told the Tanzanian singer to move on with his life and stop hoping they would get back together, adding that "it will never happen."
The Nero CEO's sentiments came after the singer appeared in a recent interview on Ayo TV and claimed that their marriage was unenjoyable and mostly consisted of taking pictures to post on social media.
ALSO READ:Anerlisa muigai warned Ben Pol against talkin on her in interviews
Benpol needs to let Anerlisa Muigai go
"When you remove the social media life and pictures and all, I honestly can say I never enjoyed marriage. I was never obsessed with it to the point I thought of even having kids, I have never experienced it like I see other people in marriages do. For us I'd say it was a, 'sit there, let me take a picture of you and I' and post kind of relationship," said Ben Pol.
Responding to his remarks, Anerlisa warned the singer against mentioning her in his interviews, stating that he constantly makes her look bad, yet he sends her different messages from what he says publicly.
"If you are a real man as you claim, why don't you screenshot what you have been sending me from 25th December to January 4th, 2023. I have a lot to say/show about you but I choose to be a lady. Simple, stop talking about me," she wrote.
In addition, Anerlisa told Ben Pol to "focus on his mental issues" and that she would save him from embarrassment by refraining from doing an interview.
"You know very well if I did an interview, sijui utajificha sura wapi?" said Anerlisa.
"My name cannot be used every time you feel irrelevant or want to promote your songs. If the music career has failed, then look for a job or go back to school," added Anerlisa.